Perugia
As a great admirer of the cocoa delicacy, I drive to Perugia. This beautiful city really is worth a visit. Not only is it the birthplace of the praline Baci Perugina from 1907, thanks to the inventor Luisa Spagnoli, what's more: it is a true chocolate Walhalla!
Here you find the prestigious Scuola del Cioccolato or Chocolate School, the Perugina Chocolate Museum or Museo Storico Perugina, the House of Chocolate or la Casa del Cioccolato. All three are managed by Perugina itself. In the famous Distretto del Cioccolato or chocolate district you will find several small artisanal shops with delicious treats that keep the chocolate tradition of Perugia alive.
Chocolate road
The chocolate district is not a geographical location in the city but a union of many independent chocolate makers. These are for example: Pasticceria Sandri, Cioccolateria Talmone, Antica Latteria Perugia, Cioccolateria Augusta Perusia, the Perugina shop, …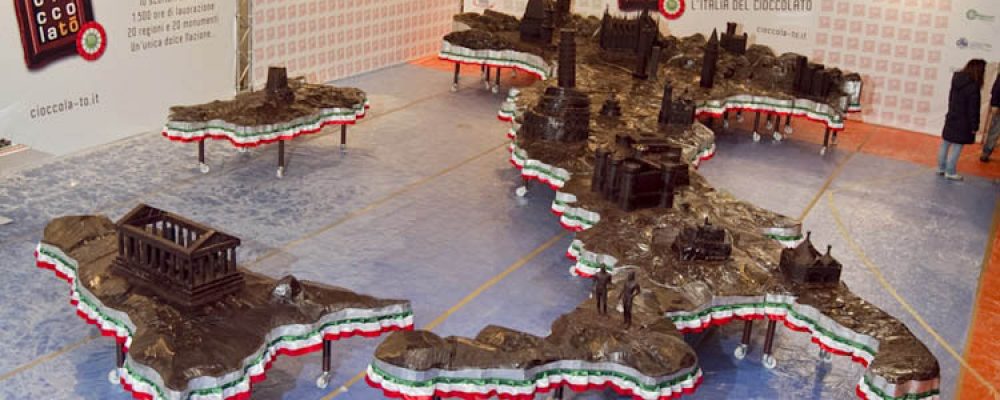 Every year Eurochocolate is also organised in the historical centre. For this occasion the Umbrian provincial capital is completely immersed in chocolate as the true paradise of taste. It is Europe's largest and most prestigious chocolate festival. This international exhibition is dedicated to the art of chocolate making. Extravagant creations from all over the world, exotic combinations, reinterpretations of classics and all kinds of chocolate-based delicacies are exhibited for the hundreds of thousands of spectators.
Symbol
Perugina grew very quickly at the time and had a shop in New York as early as 1939. After the Second World War, Perugina was a symbol of the Italian economy. Nowadays, however, Perugina is owned by the Nestlé group.
Addresses
Negozio Perugina or Perugina shop, Corso Vanucci 110, Perugia
Pasticceria Sandri, Corso Vanucci 32, Perugia
Cioccolateria Talmone, Via Maestà delle Volte 12, Perugia
Antica Latteria Perugia, Via Baglioni 5, Perugia
Cioccolateria Augusta Perusia, Via Pinturicchio 2, Perugia
Casa del cioccolato Perugina, Viale S. Sisto 207, Perugia
https://www.eurochocolate.com
https://www.perugina.com/it/casa-del-cioccolato/Welcome-to-the-Casa-del-Cioccolato