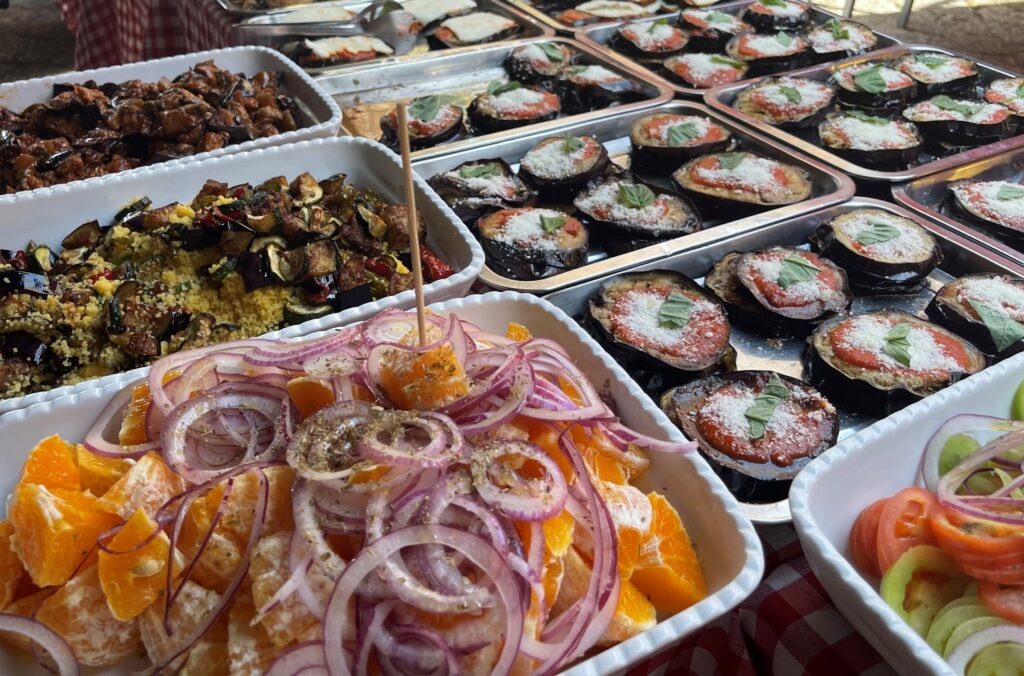 Why is Italian food so delicious? Italians have excellent, sun-drenched ingredients, and they strictly preserved the rules of cooking already for hundreds of years. Wasting food is out of the question and existing, local recipes you simply cannot change. Whole generations, but also wonderful, young entrepreneurs watch over the food culture of before.
We can learn a lot about a city or region's character and history from its food. What historical, cultural or geographical cocktail goes into every areas' unique take on cooking? In short, how does the environment create what you taste? Italians have mastered the art of serving amazing food anywhere, anytime. As part of living a delicious, joyful life, they continue to savor traditional timeworn flavors. Recipes and craftsmanship are preserved and passed from generation to generation.
What was once food for the poor is now a celebrated cultural heritage. It's about pure dishes with top ingredients, carefully prepared, often through slow cooking. The stories and recipes of this 'cucina povera' belong to the rich intangible heritage of Italy and its regions.
Some examples: O bror o purp, 'nduja, sformatini di zucca, Bagna cauda, Focaccia di Bari, granita, Taralli, Zuppa alla Pavese, cacio e ova, tegamaccio, sarde in saor, chichetti, Farinata, Sciatt, Trippa, Folpetti, Polpette di carne, Piadina, Lampredotto, Olive all' Ascolana, Arrosticini, Baccalà, Porchetta, Pinsa, Cuoppo di Fritture di Mare, Panzerotto, Caponata, Pane ca meusa, Polpette di melanzane, Ricci di mare, Pane frattau, seadas, pesto, crostino nero, …